This course takes an in-depth look at the worsted and woollen spinning and post-spinning operations. It reviews the worsted and woollen production systems before covering the preparation of top for worsted spinning, worsted ring spinning and variations and alternatives for worsted ring spinning.
It then explores preparation for woollen spinning, woollen spinning and post-spinning operations.
The course is completed with a discussion of quality assurance in both worsted and woollen spinning operations.
By the end of this course, you should be able to:
describe the operations required to prepare top for spinning. Including finisher gilling and roving
describe the aims of spinning and the operation of the ring spinning frame
outline alternative spinning technologies that can be used for worsted spinning of wool
describe the operation of a woollen card and the preparation of the slubbing for spinning
understand the key limitations and relevance of factors influencing the operation of the spinning machine
describe post-spinning operations
outline the role of and techniques in quality assurance programs for woollen and worsted spinning and post-spinning operations.
Introduction
Worsted and woollen production systems
Preparing wool top for spinning
Worsted ring spinning
Variations and alternatives to ring spinning
Preparation for woollen spinning
Woollen spinning
Post-spinning operations
Quality assurance in spinning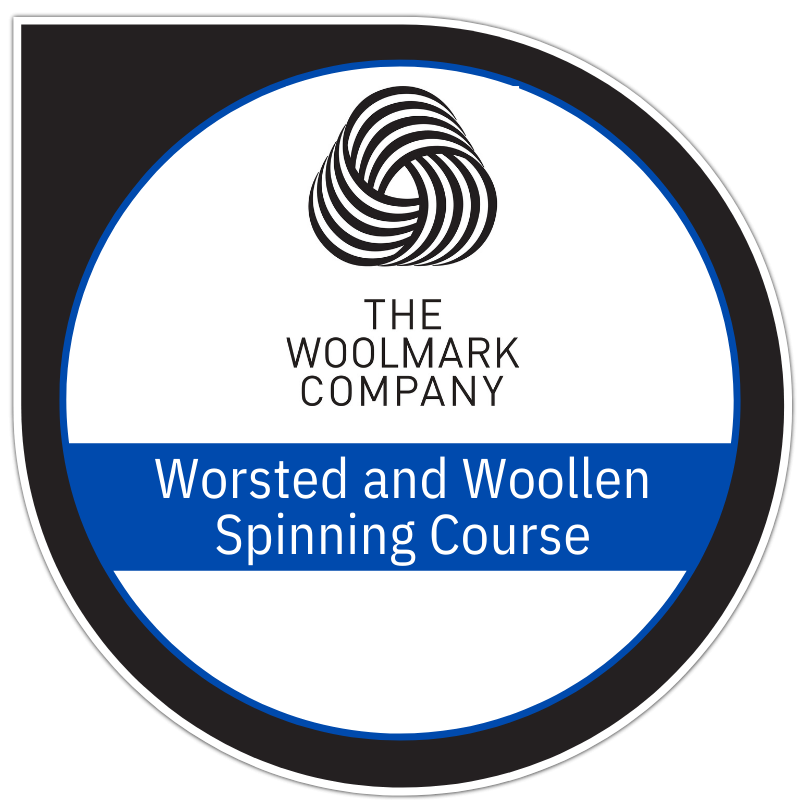 Zertifizierung:
Worsted and woollen spinning