This course provides a foundational knowledge of printing in the textile industry. It provides an overview of the range of printing techniques and technology used to create colour and interest in textiles and garments. The course explores the evolution of printing on textiles and takes a close look at the key technologies used for commercial printing applications.
There is a particular emphasis on printing on wool and wool-blend fabrics and a focus on some of the technical aspects that must be considered when selecting and using particular print technologies on these fabrics.
In a world of growing awareness of the need for sustainable, environmentally friendly practices, new innovations in the printing space are continually being developed, providing opportunities for creative expression; some of these are covered in this course.
By the end of this course you should be able to:
describe the most common printing methods and technologies used in the commercial textile printing industry
outline, at a high level, the impact the physical and chemical attributes of various fibres and fabrics have when selecting suitable print methods and colourants
provide a high-level overview of the history of textile printing technologies
outline the key processes required to prepare textiles for various printing applications
appreciate the key elements of the design and production process for a range of print technologies
differentiate between the different printing methods used for wool and other fibres and highlight the advantages and disadvantages of each method
outline the key impacts of textile printing on the environment and discuss how the textile industry is addressing some of these impacts.
An introduction to textile printing
The raw materials of textile printing
Screen printing
Heat-transfer printing
Digital printing
Other printing techniques and technologies
Textile printing and the environment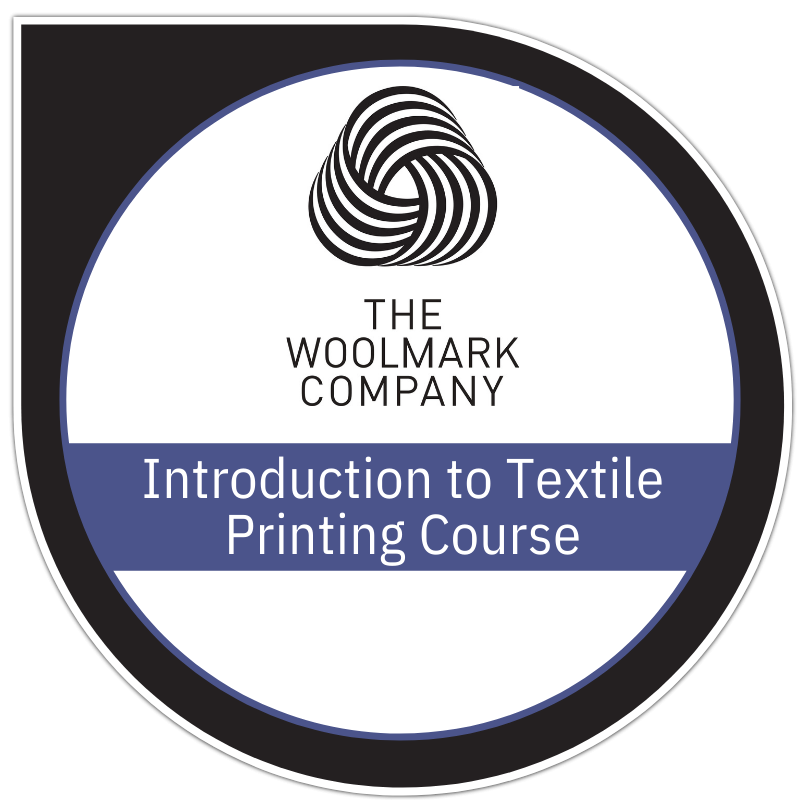 Certification:
Introduction to textile printing