Learn More About Woolmark Credentials
Learn more about how Woolmark Credentials can showcase and verify your skills through digital badging on The Woolmark Learning Centre.
Woolmark Credentials are verified digital badges that showcase your verified skills and accomplishments online. All Woolmark Credentials feature Credly digital badges that contain information about the type of credential earned and the process required to earn it.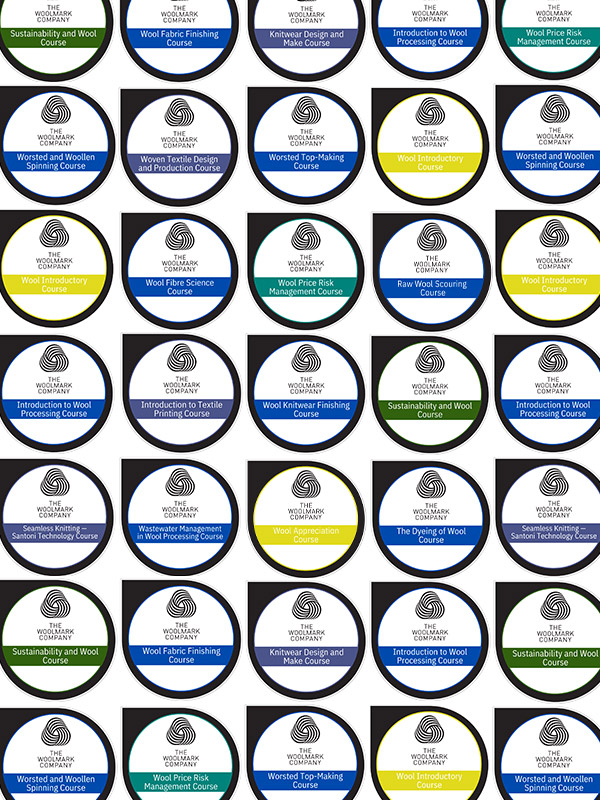 What Woolmark Credentials Badges are Available?
The Woolmark Learning Centre features a suite of courses that award Woolmark Credentials via the Credly digital badging platform at completion. From fundamental introductory courses through to advanced learning, The Woolmark Learning Centre offers a range of courses that award a Woolmark Credentials badge at completion with topics covering wool appreciation to fashion and design, science and technology, sustainability and more.
Explore our range of courses on the Woolmark Learning Centre.
Frequently Asked Questions
Woolmark Credentials are issued via Credly, an end-to-end solution for issuing and managing digital credentials. Credly works with credible organisations to provide digital credentials to individuals, worldwide.
Digital badges are an electronic representation of a certification. This means that digital badges can provide online evidence with embedded metadata to showcase learning and achievement.
How Will I Know if I've Earned a Badge?
On completion of a course in The Woolmark Learning Centre, you will receive an email notification with instructions for claiming your Woolmark Credentials digital badge.
Is There a Fee to Use Credly?
No. This is a service we provide to you, at no cost.
Where and How Can I Share My Woolmark Credentials Badge?
You can share your Woolmark Credentials digital badge directly to LinkedIn, Twitter (X) and Facebook, or over email, embedded in a website or in your email signature.
I Have a Question About Credly. Where Can I Find Support?
You can find tutorials and answers to additional questions through the Credly Help Centre.
ADDITIONAL RESOURCES
View these videos for step-by-step instructions to accept your badge and share it online, or print a physical certificate.
How to Accept Your Digital Badge
How to Print Your Certificate
How to Share Your Achievements