This course will provide an introduction into the concepts, global sustainability frameworks and strategies to support sustainable and even restorative business in the textile industry. We will be exploring key issues and questions relating to sustainable development, legislation, collaborative global goals, and ways to measure and manage the textile industry's impact on people, planet and prosperity. With a focus on the wool fibre and wool industry, this course will introduce the theory and practice of circular design, regenerative agriculture and manufacturing processes with reduced environmental impacts.
Throughout the course we will explore opportunities and solutions for creating products with a more positive legacy, and how as designers and businesses we can support consumers to reduce their impacts on the planet and people. The course will provide detail on how wool can be a solution to support businesses transition toward a circular and less impactful model.
By completing this course, you will gain an understanding of sustainability grounded in science and be introduced to the knowledge and tools that will help you build a resilient business during this dynamic, complex time.
Understand the concepts of sustainability and sustainable development and appreciate the impacts our activities are having on the planet, people and prosperity, from individuals to the global economy as a whole.
Outline the key global frameworks and systems that can support sustainable development and recognise how these frameworks can guide sustainable development, with a focus on the fashion and textiles industry.
Describe the various raw materials that form the building blocks of the fashion and textile industry and outline how they fit into the global textile supply chain.
Explain how traceability can be the first step for the textile industry to understand the industry's impact on the three pillars of sustainability (planet, people and prosperity).
Discuss the concept of a circular economy in relation to the textile and fashion industry, and to wool in particular.
Describe a range of tools and programs that are available to help understand and manage potential risks and benefits of products and services from the textile and fashion industry.
Outline how wool can offer a sustainable solution for the textiles and fashion industry by investigating each stage of the wool lifecycle.
Introduction to sustainability and sustainable development
Global frameworks and systems for sustainable development
Connecting sustainable development theory to fashion and textiles
The Circular Economy in detail
Measuring and managing impacts
Wool as a sustainable solution for fashion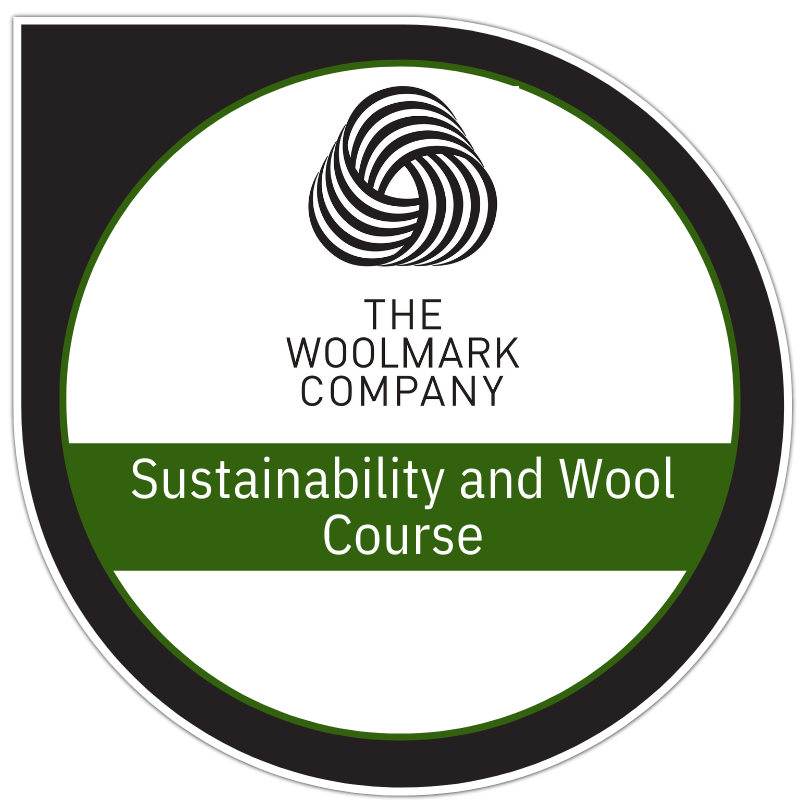 Certification:
Sustainability and wool