This course provides a foundational knowledge of wool knitwear design and manufacture. The main focus of the course is to explore knitting in relation to the production of knitted wool garments. Although the content briefly touches on the topic of hand knitting and its place in the knitwear industry, the emphasis is on commercial-scale mechanised knitwear design and manufacture.
By the end of this course you should be able to:
explain the role and benefits of wool as a raw material for knitwear
outline, at a high level, the processes involved in producing wool yarn for knitwear
provide a high-level overview of the history of knitting and the evolution of knitting technologies
outline the evolution of knitwear design (including an exploration of the work of influential knitwear designers)
appreciate the key elements of the design process
describe the main types of knitting machines currently used to manufacture knitted fabric and garments and their basic actions
explain the key knitted structures and techniques used to create knitwear
outline the key manufacturing routes for modern knitwear
outline the key elements involved in the 'design and make processes' for the key manufacturing routes
appreciate the classic body shapes and garment components that inform knitwear design alternatives
outline a range of common neck cuts and trims used to create knitted garments
describe a range of classic trims and pocket styles used to create knitted cardigans
list a range of popular knitwear accessories and provide a brief overview of the production processes used to create them.
The raw materials of the knitwear industry
The history of knitting and knitting technologies
The evolution of knitwear design
The key elements of the design process
Modern knitting technology and basic knit action
Basic knit structures and knitting techniques
Making-up routes for modern knitwear
Basic knitwear body shapes and silhouettes
Basic knitwear trims and neck cuts
Basic cardigan trims and pockets
Knitwear accessories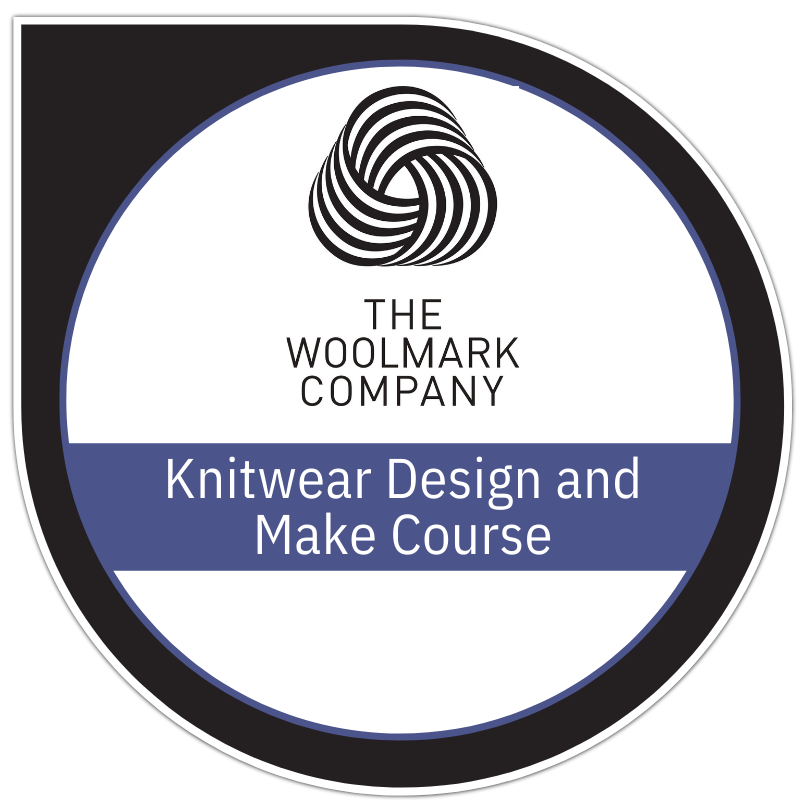 Certification:
Knitwear design and make
Completion Time:
35 minutes per module
approx.