100% natural, renewable and biodegradable, wool is the natural solution to the global apparel and footwear industry.
This in-depth introduction provides a solid framework of knowledge and understanding about the wool fibre from its production on farm and the inherent benefits of the fibre, right through to the manufacture of wool and exciting fibre and fabric innovations within the wool industry.
The course will detail the inherent performance properties of wool that allow it to be used in a diverse range of applications and the myriad of processes that make up the global wool supply chain.
By completing the Fundamentals of Wool course you will develop functional knowledge and skills in the sourcing, manufacturing, use and care of wool which will help facilitate the successful selection, management and application of the wool fibre.
By the end this program, you should be able to:
Differentiate the properties of wool from other fibres.
Describe the benefits of wool in terms of comfort, easy to wear, safety, appearance and versatility.
Identify different Merino Innovations and how these can be used to enhance the quality of products made from wool.
Explain how wool is manufactured from greasy wool into worsted and woollen yarn.
Identify the different ways yarn can be woven or knitted and how this affects the end product.
Describe the processes used to dye and finish wool and the environmentally friendly options associated with each.
Explain the garment faults which may occur and how to best prevent them.
Recognise the quality assurance behind the Woolmark brand.
What is

wool?

Introduction to

wool

Why

wool?

Wool

production
Manufacturing

wool

yarn

Wool

yarns
Manufacturing

wool

knits
Manufacturing woven fabric
Dyeing
Finishing
Merino innovations
Product quality during manufacture
Maintaining product quality during use
Quality assurance
The

Woolmark

brand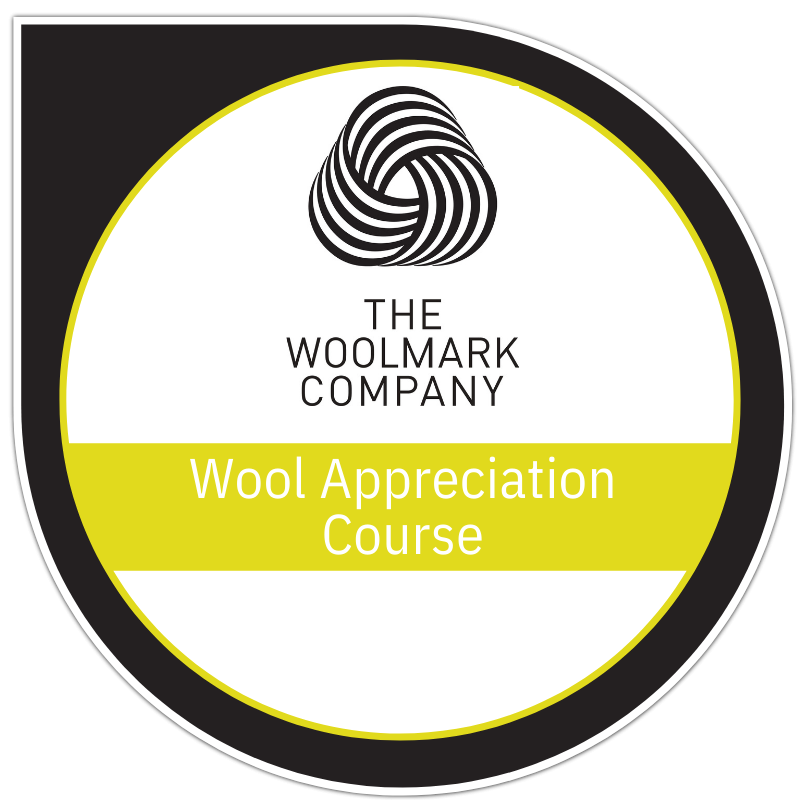 Certification:
Wool Appreciation Course